Find Your Design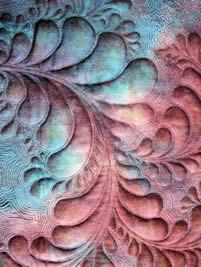 Diane Gaudynske Flower Pot

Explore free motion machine quilting in this workshop that will take your quilting to a higher level.

Both freehand and marked designs are covered, as well as threads, batts and "controlling the puff," design ideas and choices, order of quilting, handling a large quilt in a home sewing machine, and problem solving.

Group sessions plus individual one-on-one time will help students make significant progress and have confidence to tackle quilts on their home machines after the class. For the experienced beginner and above.
Tuition is $450 for for Non Friends and $420 for Friends of the Museum. Deadline to enroll is August 27, 2012.

To enroll in a workshop, you must pay at least a $100 non-refundable deposit. The balance must be paid by the due date of August 27, 2012. After the due date, the balance is also non-refundable.

Become a Friend of the Museum for $30 and receive $30 off your tuition!
It's a great way to support quilting, receive a 20% discount in the gift shop, get insider information and be able to visit The National Quilt Museum for free as much as you like during the year. Nothing to lose and everything to gain! Click on the "Donate Now" button to become a friend, then come back and register for your workshop!
Thank you.

Become a Friend for $30 First
The registration button has been disabled - Call for more information about this workshop, contact Becky Glasby 270-442-8856 x213.
Diane's Biographical Information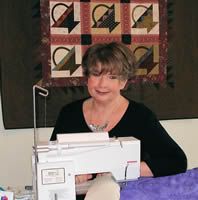 Diane Gaudynski Waukesha, Wisconsin

An experienced award-winning home machine quilter, designer, and national teacher, Diane Gaudynski is the author of Guide to Machine Quilting and Quilt Savvy - Gaudynski's Machine Quilting Guidebook. Judged a Master Quilter by NQA in 2002, Diane has won numerous major awards for her work, and has six quilts in the National Quilt Museum. She is known for ornate original quilting designs, and fondness for subtle sophisticated colors.